Boxing & Packing Service in Fort Washington
Moving can be overwhelming, but it doesn't have to be. Imagine a moving experience where everything falls into place effortlessly. At The Movers MD, we believe in making you the hero of your move. Our top-notch boxing and packing service in Fort Washington is designed to enhance your life by handling all the logistics, leaving you with peace of mind.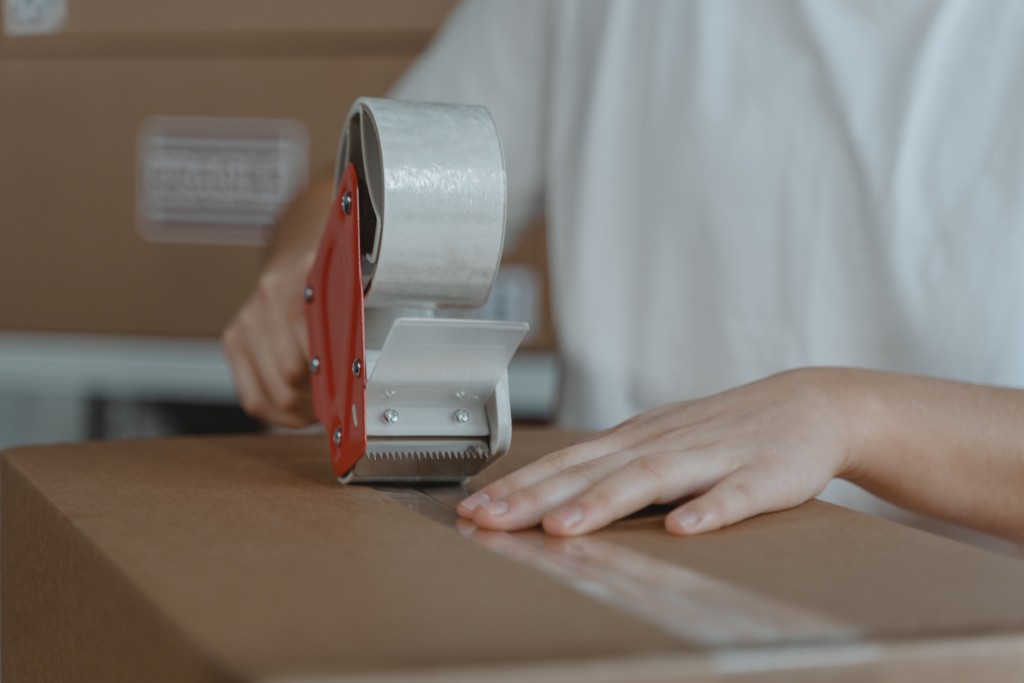 Your Moving Challenges, Our Understanding
We understand the challenges you face when it comes to moving. The stress of packing delicate items, organizing your belongings, and ensuring everything arrives safely at your new home can be overwhelming. You deserve a companion throughout this journey.
At The Movers MD, we empathize with your struggle. We know the uncertainty, the exhaustion, and the feeling of being overwhelmed. Our team supports and makes your move as smooth as possible.
Professional Packing Services
Ensure the safety of your belongings with our expert packing services. To preserve your belongings during transit, we employ high-quality materials and efficient processes.
Say goodbye to chaos. Our skilled team excels at organizing your possessions systematically, ensuring an orderly move and easy unpacking.
Delicate items require extra care. Trust our experts to handle your fragile belongings with precision and attention to detail so they arrive intact at your new home.
Save valuable time packing and unpacking. Allow us to handle the technicalities so you can focus on settling into your new home and enjoying the experience.
Every move is unique. We offer flexible options to cater to your needs and preferences, ensuring a personalized moving experience.
Count on The Movers MD for a reliable and trustworthy moving service. Our experienced team is dedicated to delivering exceptional results and exceeding your expectations.
Moving Supplies and Boxes for Packing
At The Movers MD, we provide a wide range of boxes for all your packing needs. With our high-quality moving boxes, the move will be safe and protected for your belongings. We offer the following boxes:
Standard Boxes: You can pack household items such as clothes, kitchenware, and electronics in standard moving boxes, which come in a variety of sizes.
Wardrobe Boxes: Designed specifically for hanging clothes, wardrobe boxes include a metal bar where you can hang your garments directly from your closet. This helps keep your clothes wrinkle-free and easily accessible during the move.
Dish and Glassware Boxes: These boxes are designed with dividers or cell packs to protect delicate items like dishes, glasses, and stemware. The compartments keep each piece separated and prevent them from moving or breaking.
Electronics Boxes: Our electronics boxes are designed with extra padding and insulation to safeguard your valuable electronics, such as TVs, computers, and gaming consoles. They come in various sizes to accommodate different devices.
Specialty Boxes: We also offer special boxes for mirrors, artwork, lamps, and mattresses. These boxes are designed to provide optimal protection and ensure the safe transport of these delicate and bulky items.
At Fort Washington Boxing & Packing Service, we offer a comprehensive range of services tailored to meet your specific needs:
Expert Packing: Our skilled team will handle the meticulous packing of your

belongings, ensuring they are properly protected and ready for transport.



Secure Boxing: We use high-quality packing materials and techniques to

safeguard your valuables from any potential damage during the move.



Labelling and Inventory: Say goodbye to the confusion of unpacking! We provide

a detailed labelling and inventory system to keep track of your items and streamline the unpacking process.



Efficient Loading and Unloading: Our experienced movers will load and unload

your belongings with care, maximizing efficiency and minimizing the risk of accidents.



Unpacking and Setup Assistance: Upon arrival at your new location, we'll help you unpack and set up your belongings, allowing you to settle into your new space quickly.
Ready to experience a stress-free move? Fill out the form below or give us a call at 240-685-6343 to schedule your boxing and packing service today!
Leave Your Belongings in Reliable Hands, by Calling at: