Stress-free Long Distance Moving In Fort Washington
Imagine the freedom of moving long distances without the stress and worry that comes with it. Our team at The Movers MD is here to guide you every step of the way when moving to a new place. You will be the hero of your moving story with our commitment to making the transition to your new home seamless. Are you ready to take charge of your move?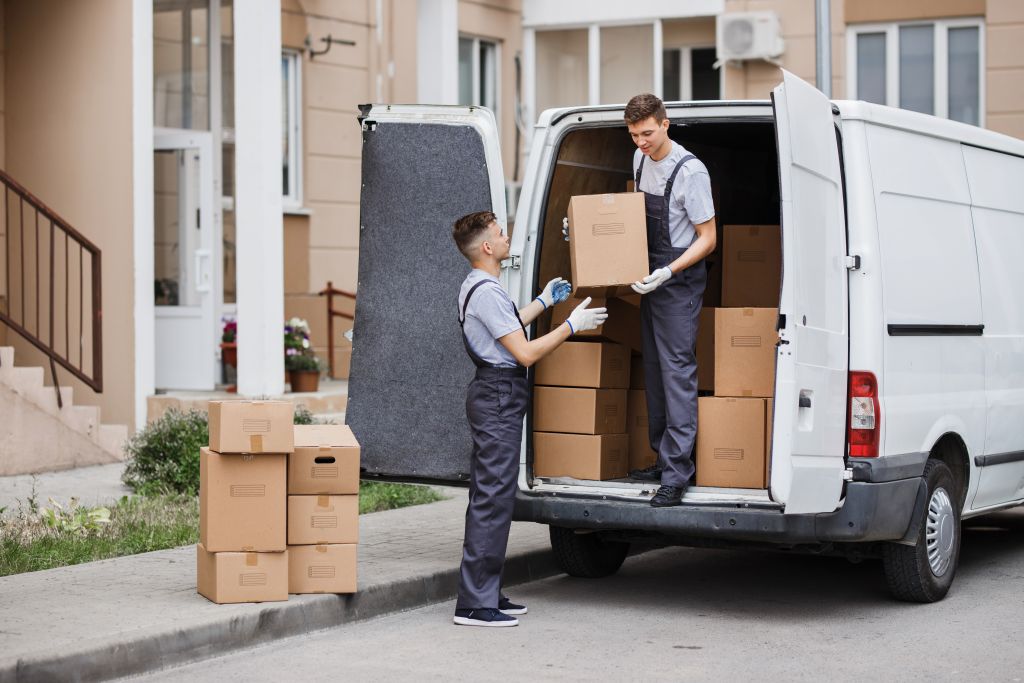 The Challenge of Long-Distance Moving
Moving to a new city or state can be intimidating. During the procedure, you frequently feel anxious, weary, and uncertain about the future. Logistical difficulties, emotional distress, and fear of the unknown can adversely affect your well-being. At The Movers MD, we understand these struggles and empathize with your situation. When you move, you start a new chapter and embrace change; it's more than just moving your belongings.
Experience the relief you deserve. Take the first step towards a seamless move!
Our Comprehensive Moving Solutions
Our team of experts tailors each moving plan to meet your specific needs. We have you covered no matter what services you desire. Our team of pros will manage all of the details for you, so you can relax and enjoy your new adventure.
Timely and Reliable Delivery
We value your time and strive to ensure your belongings reach their destination promptly and securely. Our skilled movers and efficient logistics systems guarantee timely delivery, giving you peace of mind throughout the moving process.
Our top priority is protecting your valuables. Packing materials and techniques used by our experienced movers are of the highest quality. To ensure that your items arrive in perfect condition at your new home, we handle them meticulously as if they were our own.
We offer secure and convenient options if you need temporary storage during your move. Our state-of-the-art storage facilities provide a haven for your belongings until you can settle into your new home.
We believe in transparent and honest pricing. With The Movers MD, you'll receive a detailed breakdown of costs upfront, so you can confidently plan your budget. No hidden fees or surprises along the way—we're committed to providing exceptional value for your investment.
Dedicated Customer Support
If you have any queries or problems, don't hesitate to get in touch with our knowledgeable and pleasant customer service team. When you choose The Movers MD, you'll enjoy personalized assistance, ensuring a smooth and stress-free moving experience.
Choosing The Movers MD as your long-distance moving consultant unlocks possibilities. Here's what you can achieve with our guidance:
Effortless Relocation: Leave the logistics to us and enjoy a seamless move to your new home.
Peace of Mind: Trust in our expertise and experience a stress-free transition.
Time-Saving Convenience: Focus on settling into your new life while we handle the intricate details of the move.
Superior Protection: Rest easy, knowing your belongings are in the hands of professionals prioritising their safety.
Cost-Efficiency: Benefit from transparent pricing and avoid unnecessary expenses or surprises.
Exceptional Support: Our dedicated team supports you throughout the journey, ensuring your satisfaction at every stage.
Step 1: Schedule a Consultation: Reach out to us and schedule a consultation to discuss your moving needs and preferences. We'll listen attentively and create a customized plan tailored to your requirements.
Step 2: Sit Back and Relax: Once you've entrusted your move to The Movers MD, we handle all the logistics, from packing and transportation to unpacking and setup. Relax, enjoy the ride, and embrace your new journey.
Step 3: As part of our efficient and reliable services, we make settling into your new home as easy and hassle-free as possible. Begin a new chapter by unpacking your belongings and creating new memories.
Leave Your Belongings in Reliable Hands, by Calling at: